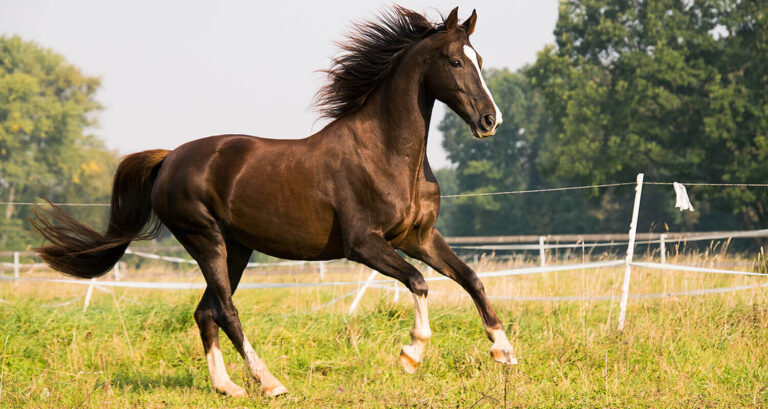 Our Mission is to improve our community by providing a safe and welcoming place for individuals to learn skill to improve their life.  With the use of evidenced based therapy models to include equine assisted therapy, individuals can experience successful outcomes.  To further help the community and individuals meet their goals of healing and learning life skills, we are providing a place for graduate students and Interns to gain professional skills.
We believe individuals have the best solutions for their problems and they are not able to achieve the solutions due to emotional pain and repetitive patterns that stop them from being successful.  We view our role to be part of our client's team that works with the client to find their solution to eliminate self-destructive patterns and to heal from emotional pain.  We provide a warm and welcoming environment with a team to assist our clients on their journey to emotional healing and behavioral changes.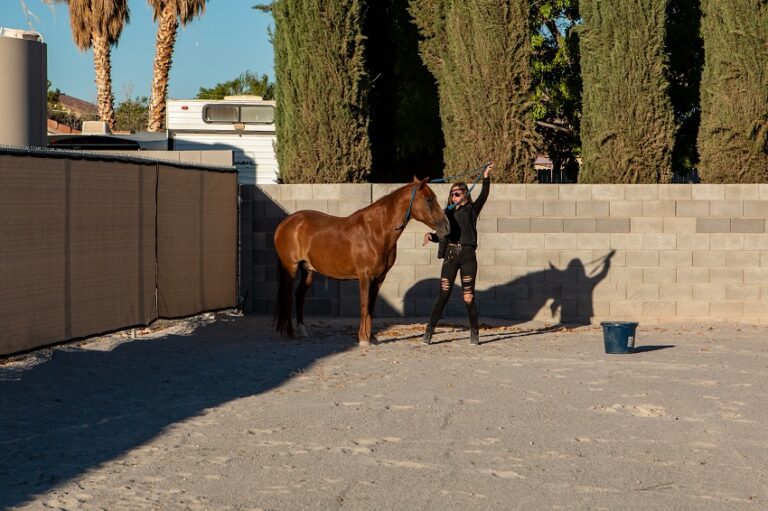 What to expect
Book your first consultation session and complete your paperwork online before your appointment. Your first session can be in the office or via telehealth, it will NOT be in the arena. At your first session you and your therapist will identify your treatment goals and determine
where your next sessions will occur (in-office, telehealth, in the arena or a combination of these).
When you arrive to the office, you will check in with the receptionist, your therapist will meet you in the lobby and walk with you to the office. In office sessions are traditional "talk" therapy and you and your therapist will talk about your problems, explore patterns of behaviors, identify any historical events that may be interfering with your ability to have a happy life and identify solutions that work for you.
You and your therapist will meet using electronic devices, this could be on a laptop, an iPad or a smartphone. You will need to be in a private place to assure that your conversation is kept confidential, and your therapist will be in an office or room that offers confidentiality as well. As this is a therapy session in which you and your therapist are a team, you will be expected to participate as you would in the office.
You will be outside; therefore, you will need to dress accordingly. Equine therapy is Therapy, it however is NOT "talk" therapy. In this form of therapy, the focus is on the client's feelings therefore sessions focus on activities that work on identifying solutions for improving a person's mood. Also, this form of therapy takes the "talk" and makes it visible in the arena. By using different activities, we assist the client in "seeing" their pattern and changing the pattern in the arena.
You may have tried giving consequences to your children to change their behaviors and you may have tried to talk to yourself to change your behavior, and then you may have tried traditional talk therapy and still irrational behaviors persisted and your emotional pain remained. Equine therapy is not talk therapy; it is an experience in which you are a participant. In the arena, individuals, couples, and families will have different experiences in which they can try different solutions for their problems. The experience allows for individuals to learn from natural consequences, mistakes, and success.
Equine Therapy is solution focused. We believe the client has the best solution for themselves when given the opportunity they are able to discover the solutions that will make significant changes in their mood and behaviors. With the help of the horses and support of our staff we provide that opportunity for clients to explore different solutions.
Equine Therapy is NOT riding a horse. In sessions, everyone's feet and hooves should stay on the ground.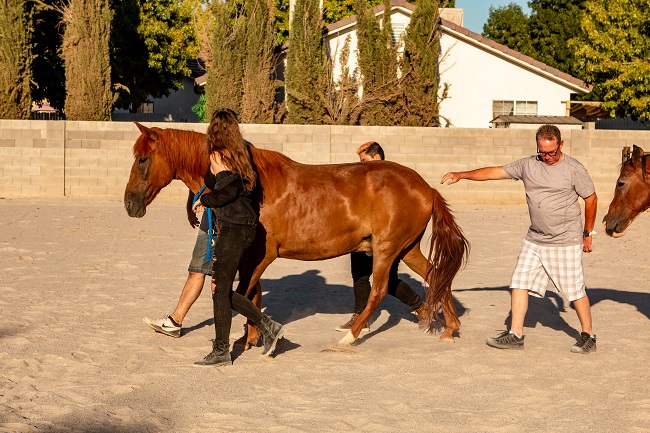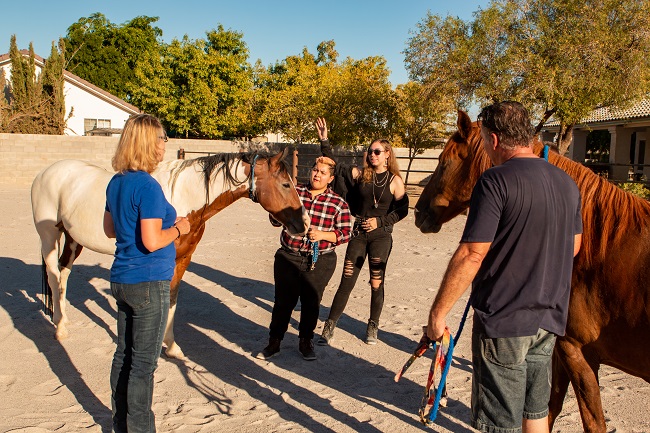 Horses are large and powerful making them intimidating which creates a natural opportunity for a client to overcome fear while developing confidence. Horses require clients to be engaged in physical and mental work to be successful which is necessary to make significant changes while practicing the skill of awareness. Often, our clients are not aware of the reason that they continue to make the same mistakes or the reason that even with their best efforts nothing is changing for them. We have found that our clients have not been able to see what is getting in their way of success, by being aware of the horses, our clients learn to "see" things in their everyday lives that they have missed and are interfering in their ability to heal which helps them identify solutions that will be effective for them.
Horses don't accept "talk" which encourages clients to make changes at an emotional level which research has shown helps the client maintain changes. People are often frustrated by trying a new way of thinking or doing something and then reverting back to their old pattern, with horses we move away from "talking" and "thinking" and focus more on healing emotional wounds that interfere with a person's continued success.